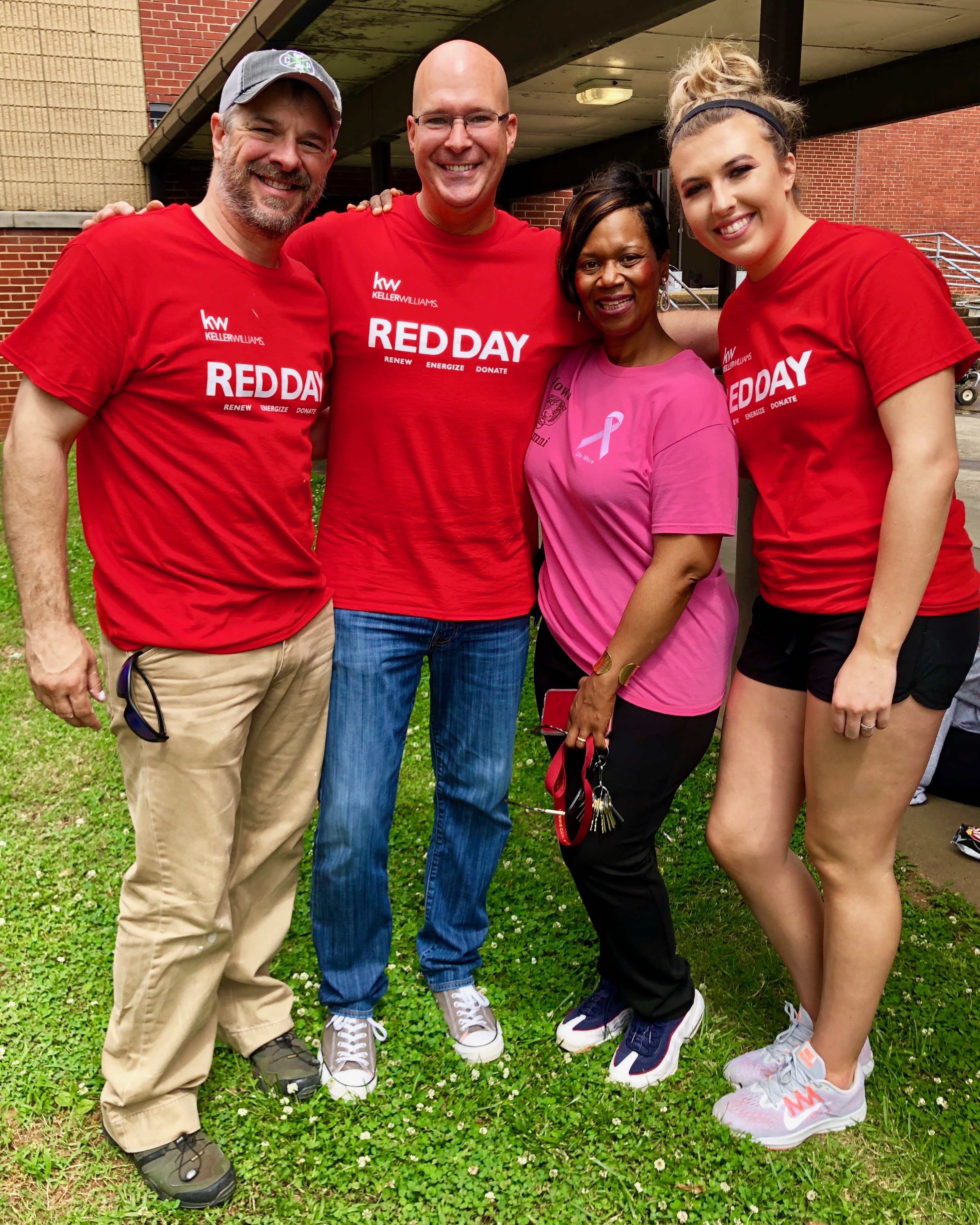 May 9th, 2019 was a significant day for most Keller Williams offices across the nation due to what is known as "RED Day". RED Day 2019 was an opportunity for the Greater Downtown office to come together and lend a hand towards Howard High School located here in Chattanooga, Tennessee. This exciting opportunity gave us the privilege to meet some incredible people while spending the day at this great school assisting with many of its needs.
Red Day was first launched in 2009, its purpose being to Renew, Energize and Donate ("RED"). Seeing the need in their community and reaching out a helping hand with the goal and vision to help make a difference in their community. Since its first launch, Keller Williams Realty has had 11 years reaching out to their community with the RED purpose driving their motivation.
"Give where you live" is the slogan behind this extraordinary day. Choosing to give back to our area is what the REthink team was founded on, and now with the backing of Keller Williams Realty we worked towards our goal of serving those in need. Our team was incredibly blessed and thankful to have been a part of such a special day, one that we were able to share with our fellow agents.

Giving to your community is not about how you give, it's about recognizing the need and your willingness to step in. Most of us wouldn't hesitate to help out a family member but what if the world was your family. We have an extraordinary opportunity to make the world we live in a better place for those that come after us.
By taking a step back, we realized the amount of influence we can have in our area. If every person or business could take one day out of the year to REthink community involvement, the possibilities of change are infinite. The REthink Development Group is here to serve our community and we are here to serve you!